Software Consulting: Deploy our Application Development and Outsourcing Knowledge
In a networked world where most processes are digitally controlled, the right software is critical. For more than 10 years we have been developing individual software for our customers, from planning to maintenance. We warmly invite you to use our knowledge in the scope of our consulting offer for your projects.
Whenever proprietary software cannot optimally map business processes, individual software comes into play.
The purchase of external consulting and support in this complex environment and thus an exchange with external experts about ideas and plans can bring enormous advantages for every project.
Reach out – our software consultants can support and advise you throughout the entire application life-cycle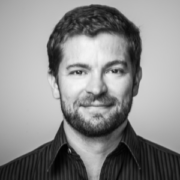 Let's team up. What can we do for you?
We are driven by projects that both inspire and challenge us. So if you're looking for an agency to collaborate and grow with, you've found the right partner. Focusing on custom software, team building, technology selection, cloud strategies and quality assurance – to deliver a holistic solution for your project.